Do you Know How to Drive in the Rain?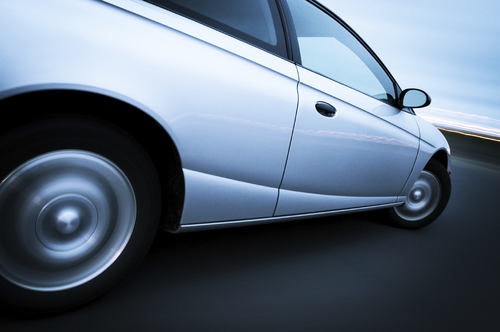 For people that live in extremely rainy areas, driving in the rain isn't a problem. They automatically adjust the conditions and can get around easily enough without slipping, hydroplaning or losing control. For those that live in dryer areas, driving in the rain can be a bit of a challenge. Although they know it can be dangerous, old habits die hard, and people forget the basic rules that will keep you safe. Here is a quick reminder to those that may have forgotten.
Drive slower and brake sooner. During a rainstorm, your breaks get wet and slippery, making it harder to brake in the time that you're used to. You can compensate for this new handicap by driving slower on the roads and braking sooner.
Avoid cruise control. The best control you will have on the road is when your foot is controlling the gas and the brakes, your hands are on the wheel and your mind is focused. Don't use cruise control when it's raining.
Drive extra careful after a long dry spell. Cars drip engine oil and grease onto the road every day. It accumulates every day it doesn't rain. The rain lifts these oils and spreads them down the road, creating slippery surfaces for cars to lose control on. The longer the spell, the more oil and grease drivers have to be aware of.
Avoid driving through large puddles or running rivers. You run the risk of hydroplaning and running into someone else. Find ways to get around them rather than tracking through them. Should you find yourself hydroplaning, stay calm. Don't turn your wheel or brake quickly. Release the gas slowly and keep the wheels straight. Wait for your car to regain tracking before turning or speeding up again. Tap your brakes if you need to use them at all.
Keep working wipers on your car. You need as much visibility as you can get during a downpour. Keep it up by having good blades to clear your vision.
Drive cautiously through the rain. A wreck from careless driving would ruin your night, when all you're trying to do is get home.
There are no comments yet.