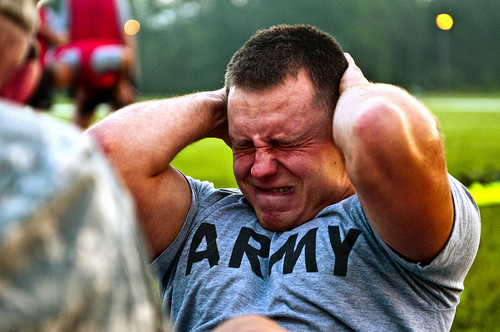 Many employers strive to create a culture of exercise outside of work hours. Along with the personal benefits it provides, employees that are regularly exercising equates to less costly health coverage for you to pay. Short of forcing them onto a treadmill and hanging their Christmas bonus in front of them, employers often run out of ideas on how they can motivate their workers to get into the habit. Here are 4 tips to help you create a culture of exercise in your office.
1) Do it yourself first. No soldier will charge into battle unless he is led there. And he will always fight better if he is led from the front as opposed to pushed from the back. There is nothing more demotivating than someone who asks us to do something that they are unwilling to do themselves. Be seen exercising. Employees will follow your lead if you do it too.
2) Creatively bring it into your office. If you need the motivation yourself, set up a fun 5k, or Olympics day for your office to get you started. Start an in-house tournament with a loser's bracket to get people competitive. Open a small gym or running track for your employees to use before or after work. Put up action shots of people exercising around the office and be heard talking about it. Find creative ways to create a culture of exercising in the office.
3) Allow reasonable tardiness. Offer your employees the incentive of coming in a little late if they were exercising. The National Guard allows their office workers about an hour of physical training time to go work out, which has seen remarkable success.
4) Dangle their Christmas bonus in front of their face. Not literally, just figuratively. Tell them that those who will keep an exercise log for 6 months gets $500 extra on their Christmas bonus, or 3 extra days paid vacation time, etc. Find an incentive that motivates your employees to work, and use it to motivate them to exercise.
By creating a culture of exercise in your office, your employees' energy, productivity and quality of life will increase. The office will seem friendlier than it did before. Your employees will be happier to be at work. Encourage your employees to start exercising today!