Preparing Your Yard For Summer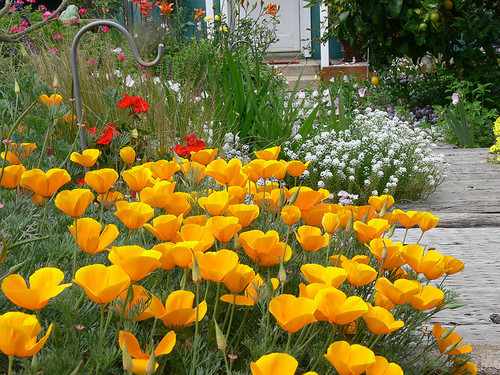 If you are a yard or garden enthusiast, you are probably excited about this upcoming summer. Finally, you can work outside in your garden again. Your yard is about to become beautiful again; just think of all the possibilities. But sometimes getting your yard ready for the summer can seem like quite the daunting task. Where do you begin?
One of the best things you can do to prepare your yard for summer is to aerate your lawn. This allows the grass and dirt in your yard to be able to breathe, and also helps water and other nutrients reach the roots more quickly and efficiently.
Another great thing you can do for your yard is to clean out your garden. There are most likely flowers and other plants dried up and dead on the ground of your garden. It is now time to clean out the old and bring in the new. If you have a compost pile, you can put these bits of flower and plant into the compost pile.
Yet another great tip to prepare your yard for summer is to rake the excess thatch off your lawn. Thatch is decaying plant and grass material that builds up on the ground. Raking the thatch off your lawn helps create a fresh, new start for new grasses and plants to grow.
An additional thing you can do to prepare your yard for the summer is to prune flowering shrubs. Pruning these shrubs will help them grow bigger and brighter when the summer rolls around.
Follow these tips to have a beautiful and glowing garden this coming summer.
There are no comments yet.