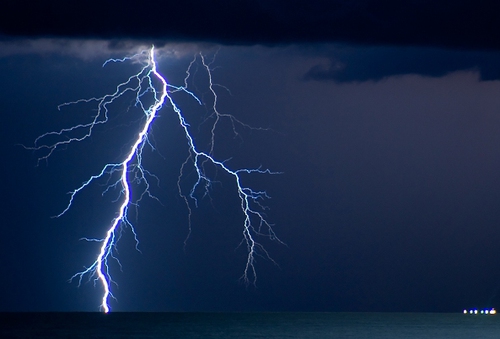 There is a part of central Florida, between the Gulf of Mexico and the Atlantic, that has earned the name of "Lightning Alley". This name was earned simply because throughout the summer months, this area is struck more than 12 times per square kilometer each year. This is the highest level of lightning activity in the United States.
Whether you are choosing to vacation within Lightning Alley, or you are just worried about a storm that is headed your way, you should know what you are going to do to avoid getting struck by lightning. Being wise about safety when in a storm can save your life.
As soon as you hear the thunder clapping you should head for shelter. Protecting yourself early will beneficial. There are many people that think they will have time to get out of the way of the lightning once they start seeing it. Sometimes, if you wait until you can see the lightning you are too late.
If you are inside during a storm you should avoid using any appliances in the home. This means that you will not be able to use the stove or the sink throughout the storm.
After the thunder calms down, you should wait a few minutes before you head out into the storm.
If you are outside, you should avoid water, high ground and open spaces. Stay away from all metal objects and try to seek shelter in a four sided space. This may mean that you need to get to your car or look for shelter elsewhere.
When you are outside, you should also stay about 15 feet away from the people around you.